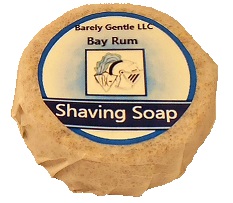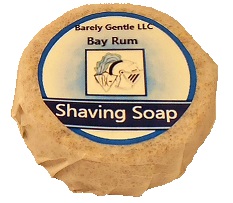 Eternity Type for Men Handmade Cold Processed Shaving Soap
Cold-processed, handmade shaving soap. This is a duplicate of the men's fragrance. We've added Moroccan red clay for added slip while shaving plus it also stimulates skin circulation and due to its gentleness is suitable for the most sensitive skin. Bars are round to fit in shaving mug.

**Price is for (1) 4 oz. approx. bar** Only 1 bar of soap for this offer.

All designer fragrance "type" names are registered trademark names and are the exclusive property of the original manufacturers. Designer fragrance types are NOT the same as the actual name brand fragrances, but exhibit similar notes. Barely Gentle is not connected with these brand names in any way.